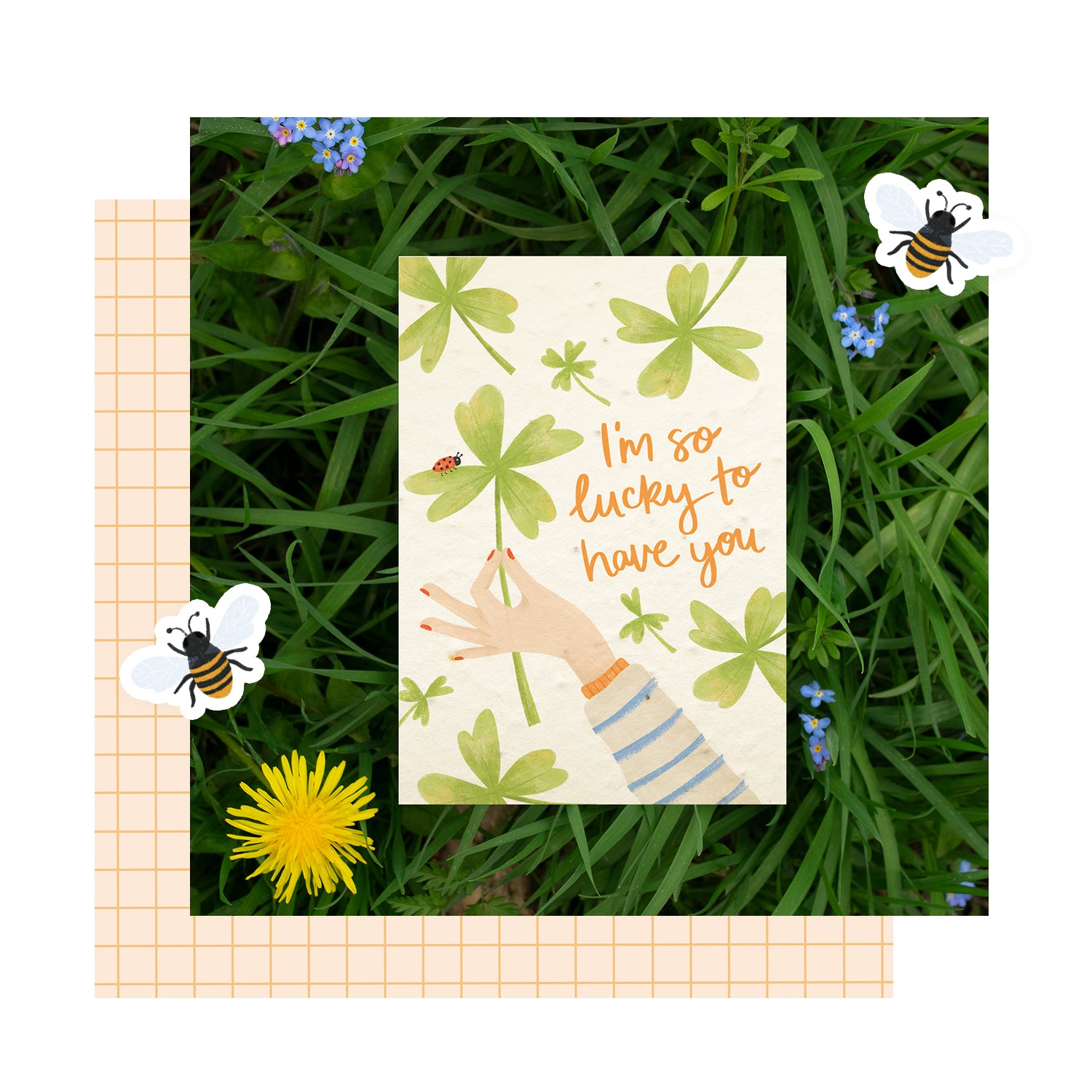 Watch them bloom
We noticed that whenever we received cards for birthdays, holidays or anniversaries the vast majority of them just ended up gathering dust on a shelf. As soon as the next occasion came along and space on the shelves became scarce most of our cards ended their journey in the bin. What a waste! We decided it was time to change this. But how? Why not print our own cards on compostable seed paper! This way you can plant your cards and give them a new purpose. And what would be better than a bunch of wild flowers to remind you of the message a loved one sent to you.
SHOP OUR PLANTABLE CARDS
Planet friendly goods
Eco-friendly

Stocking 100+ eco-friendly products for a happy planet.

100s of happy customers

"My favourite sticker sheets. Honestly some of the best quality stickers I've ever seen."

Packed with care

All of our products and greeting cards come in fully bio-degradable bags made from vegetable starch.